Tono Guided Cycling works in collaboration with NPO Enakoko, and supplies a cycling program "A cycling visiting view points of Mt. Ena with a cycling guide", which is very much well accepted and is already fully booked.
Thanks to NPO Enakoko, CBC TV crews have filmed me, with their reporter, visiting the Mt. Ena view points, which took half a day for 1 min. broadcasting.
The broadcasting is scheduled on 17th, and it will be likely to start from 18:30 or so, as a part of introduction of "Enaka" program.
I was very much nervous, and not sure what I have talked with the young beautiful reporter, but I do hope I have enough mentioned about beautiful Tono Area.
The TV program is a local one and broadcasting in Tokai area only.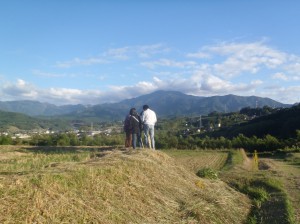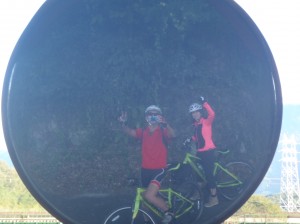 This post is also available in ja.